The first phase of the long-range FLAAR Mesoamerica project of studying animals of Guatemala, Mexico, and Honduras has produced a beautiful series of scientific illustrations.
Now, the second phase is rendering these animals as charismatic spokespersons for the flora and fauna of the Mayan (and Aztec) areas of Mesoamerica, with the initial focus based on Guatemala and Honduras but recognizing the importance of Mexico and other countries of pre-Columbian Mesoamerica.
Founded in 1969, FLAAR has risen over the years to become read by over half a million people a year. We aspire to have over a million people reading us during 2016!
These are the evaluators and editors of the FLAAR Reports on digital equipment evaluations, especially all inks, printable materials, and every size and shape of inkjet printer. These reports are read by about half a million people around the world.
These are the individuals who work with digital photography, plants, and animals, as well as do cartoon illustrations. We introduce them one by one later.
FLAAR has two divisions
Digital equipment evaluations
Mayan culture of Mesoamerica, especially Guatemala and Honduras, and mainly flora and fauna, in particular utilitarian plants.
The digital equipment division researches, evaluates, and writes reviews on
Wide-format inkjet printers
Media and printable substrates for wide-format inkjet printers
Any and all kinds of inks for wide-format printers
Printers for textiles (as long as they are inkjet)
Laminators and coaters
Flatbed digital cutters
RIP software and color management equipment
Office printers (toner)
The digital photography team handles
Cameras, scanners, digital imaging equipment
Evaluations of lenses, especially telephoto and macro
Software for image processing (more than just Adobe Photoshop)
Studio lighting for photography
Macro lighting, both for studio and out on location in remote areas
3D scanners
3D printers
imaging software for 3D
The team which studies Mayan culture focuses primarily on
Architecture (everything, from ball game courts to pyramids to domestic houses)
Art (everything related to painting or sculpture on any material)
utilitarian plants (edible or usable for any purpose by the Maya people)

Medicinal plants
Plants which produce dye colorants (to color cotton or other Maya clothing)
Spices, herbs, flavorings (especially for chocolate)
Incense and tobacco, plus all flavorings of these
Plants for thatch roofs of domestic houses

Fish, reptiles, amphibians, birds, mammals, insects, arachnids: any creature which is important to diet, iconography, or epigraphy.
The present stage of our storyboards is featuring animals. However we have decades of experience doing high-resolution photography of the rare flowers of Guatemala, El Salvador, and Honduras.
We specialize in studying utilitarian plants, used by the Maya for thousands of years.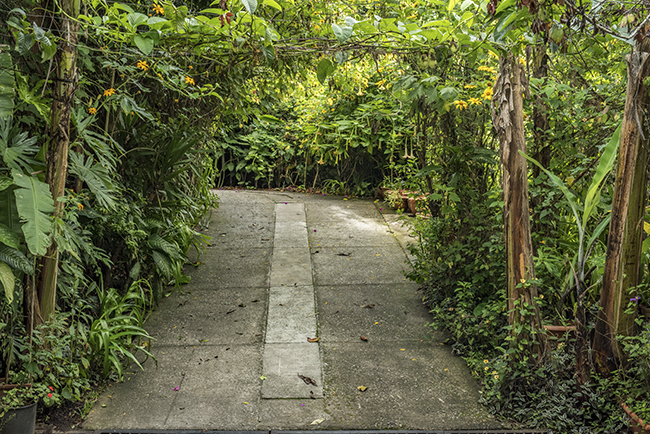 Our digital equipment evaluation team works in Shanghai, Guangzhou, Singapore, Korea, Dubai, Johannesburg, Istanbul, etc. FLAAR in general and especially Dr Nicholas Hellmuth are consultants for companies literally around the world.
Our flora and fauna team includes capable advanced students of several Guatemalan universities, plus Mayan speaking assistants as well.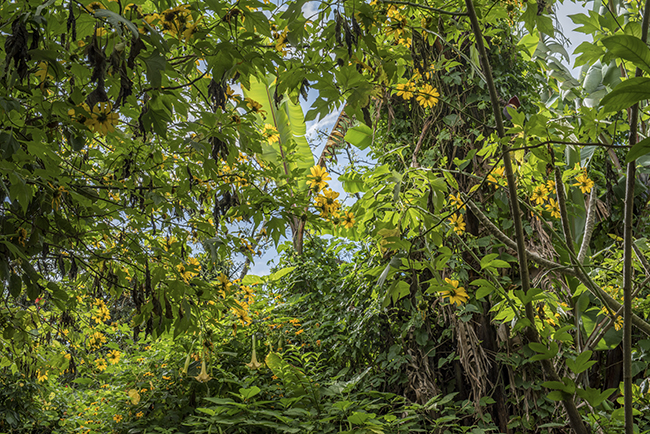 We have had two photographic exhibits at MOBOT (Missouri Botanical Garden), one of the three leading botanical research gardens in the world. Plus Dr Hellmuth was the speaker at the presentation of the book of Olga Reiche on plants which can produce Mayan dye colorants at the Museo Ixchel in Guatemala City. Dr Hellmuth also lectured on 4-petaled flower species of Guatemala last year, at the Museo Popol Vuh, on the campus of Universidad Francisco Marroquin.
The photographic archive on flowers of Guatemala is equal to the best international photography of flowers. We also are experienced in photography of insects and animals are will be doing more photography of water birds of Guatemala later this year (the PhD dissertation of Dr Hellmuth had a section on the iconography of water birds). The photographs of Dr Hellmuth have been published by National Geographic (about 30 years ago), and by Hasselblad magazine.
We now are focusing our decades of experience to present cartoon characters to showcase human ethics and cultural values. Our characters of the first phase are tree-dwelling or tree climbing mammals of the Neotropical seasonal rain forests of Guatemala (we will cover birds as well, but are starting with quadrupeds).
We also look forward to having our experience assist major international movie studios for location scouting within southern Mexico, Belize and especially the entire country of Guatemala. Very simple, we have 50 years experience doing photography throughout this area (including adjacent Honduras). For example, we know where almost every photogenic sacred Ceiba tree is in the entire country, and which have the most photogenic spines.
This is a unique level of local knowledge. Plus we keep track of mountains, ravines, caves, springs, rivers, rapids, as well as swamps and even deserts (yes, there are cactus filled deserts in several areas of Guatemala).
If Guatemala is to be featured in a TV documentary or movie, we wish to show the frankly spectacular natural beauty of this remarkable country, so that the entire world can see what we ourselves have experienced over many decades.
If you wish to hire the consulting services of Dr Nicholas Hellmuth, you can contact the manager for consulting services by e-mail  This email address is being protected from spambots. You need JavaScript enabled to view it.