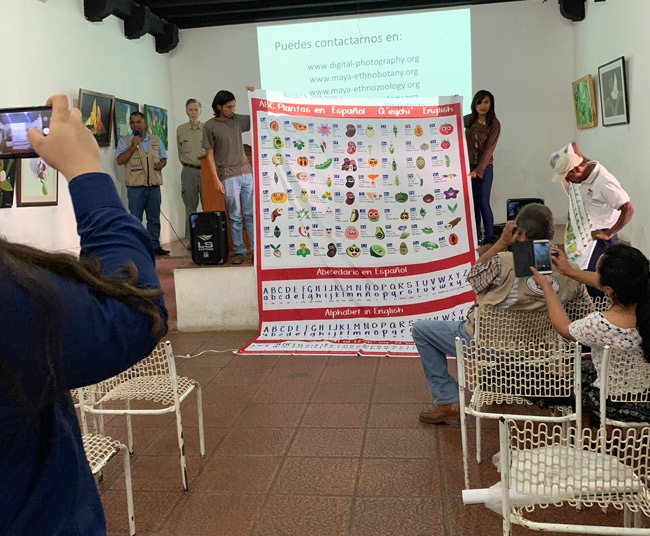 Nicholas presented the remarkable tropical flowers of Yaxha to the audience, including his discovery of a water-related orchid.
In the photo here, Dr Nicholas is showing the unique concept of FLAAR Mesoamerica's program to teach Mayan children and their parents the alphabet written with fruits, vegetables, and flowers of Guatemala. You can see more on our www.MayanToons.org
This concept of Dr Nicholas and his team seems popular because everyone at the conference pulled out their cell phones to take snapshots.
Posted Dec 4, 2018