The bird I most want to see in the wild is a king vulture: it is a majestic bird. I also am eager to find the Laughing Falcon, since this is an important bird character in the Mayan mythical saga of the Popol Vuh.
But waterbirds the are species (along with parrots and macaws) most often pictured in Classic Maya art. Waterbirds are common since Mayan cosmology is focused on the Surface of the Underwaterworld.
So in mid-February we spent several days studying as many waterbirds as we could find from the Rio Polochic through Bocas del Polochic, then the Lake Izabal, then El Golfete and finally the Rio Dulce. We will need more time to do Amatique Bay another visit (and the coastal area also).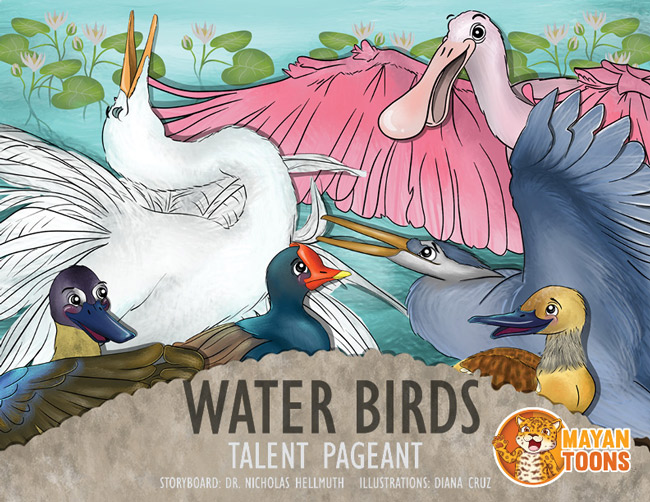 Feb. 12, 2018